Royal Limo Services Company Chauffeur services in Chicago and Suburbs Available for all transportation inquries, Book your luxury ride today with us, Our Chauffeurs are Well professinally dressed and suited Chauffeur to meet the level of the luxury Royal Limousine Service.
Royal Limo Services, Among the best limo Chauffeur service compan in Chicago with sophisticated and luxury rides. If you've ever fantasized about being treated like nobility, picture yourself gliding through the city in a magnificent S Class Limo or Caddilac Escalade that turns heads at every turn. Your wish is going to come true with Chicago Limo Service of Royal Limousines, which is renowned for its let the client feels the high end Limousine Ride experience.
Top Chauffeur Service in Chicago and the Suburbs
Our Limo Chauffeur Service and Limo Black Cars fleet is designed to accommodate any event, whether a special occasion, a business meeting, or a romantic evening. You can choose from various high-quality limousines, such as the iconic stretch limo, the elegant and sophisticated S Class sedan for executive Limo Chaueffeur Service, or even a spacious SUV for group Transport.
Skilled Chauffeurs: Guaranteeing a Royal Experience
Royal Limo Services is more than just a chauffeur service-providing company in Chicago. Our chauffeurs are hired based on their expertise, professionalism, and knowledge of the city streets. They consistently ensure that your trip is more than just a transport, but a memorable experience with Royal Limo Services Company.
You can expect exceptional service that adheres to the highest standards. Our personnel will greet you with a friendly greeting and help you open doors. In addition, they will provide personalized recommendations and share insider information about the city's best-kept secrets. Your chauffeur's mission is to make you feel like a true VIP, adding an extra dimension of enchantment to your Luxury Limo experience.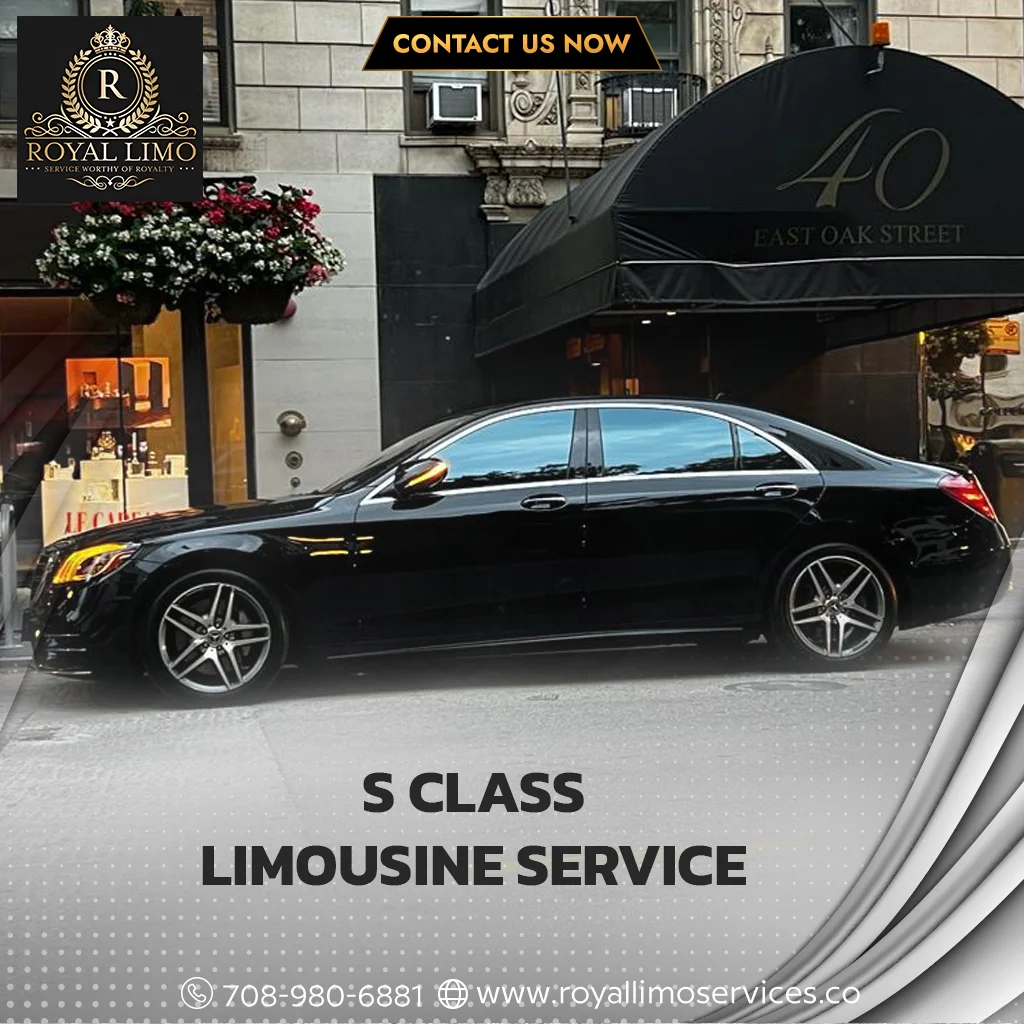 FOR LATEST UPDATES AND OFFERS
SUBSCRIBE TO OUR NEWSLETTER
GOOGLE REVIEWS FROM GUESTS