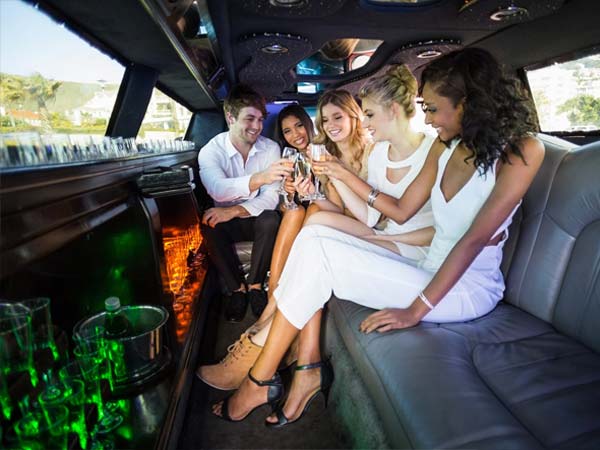 Royal limo's Black SUV car  services for Best Memories
Are you looking to make your next birthday celebration an extraordinary event? Look no further than a Royal limo's black car SUV in Chicago! Whether you're turning 21 or planning a fun-filled day for your kids, a black car SUV rental in Chicago, IL, offers a unique and stylish way to celebrate.
Unleash the Fun: Black Car SUV Rental Chicago
Renting a Royal limo black car SUV in Chicago allows you and your guests to enjoy a luxurious and memorable celebration.
Imagine cruising through the city's vibrant streets in a sleek and elegant limo,  turning heads as you make unforgettable memories. With these, you can experience the height of sophistication and enjoy a comfortable ride to your desired destinations.
Luxury Black Car SUV Rentals for Chic Celebrations
If you're looking to add a touch of elegance and opulence to your special occasion, look no further than Royal limousines car rentals in Chicago. Step into a world of sophistication as you and your guests are transported in style to your destination.
Enjoy the plush leather seats, stylish black exteriors, and state-of-the-art audio systems that will elevate your celebration to new heights.
Why Choose Royal Limo's Black Car Suv for a Memorable Birthday Experience?
Look no further than a Royal Limo's limousines for a truly special birthday celebration. Whether it's a lavish party or an intimate gathering, a black car SUV provides the perfect backdrop for creating cherished memories.
No matter the age group, a black car is the luxurious choice for birthdays in Chicago ensuring a hassle-free experience for both guests and hosts. You won't have to worry about transportation logistics or designated drivers. Instead, you can focus on enjoying the company of your guests and creating unforgettable moments.
With us car rentals in Chicago become easy; you can enjoy the height of luxury, style, and convenience. Our rentals will elevate your event, whether you're organizing a lavish celebration or a special occasion for your kids.
Get in touch with us right away to transform your party into a spectacular event.
FAQs
How much does it cost to rent a black SUV car in Chicago?
The cost of renting it in Chicago varies depending on factors such as the duration of the rental and any additional services or amenities you require. It's best to contact black car rental companies directly for accurate pricing.
Can we bring our own food and drinks in the black car SUV?
Many black car rental companies in Chicago allow guests to bring their own food and drinks. However, it's important to confirm this with the rental company beforehand and adhere to any policies or restrictions they may have.
Are black car SUVs safe for kids?
Yes, black car SUVs are designed with safety in mind. They are equipped with safety features such as seat belts and professional drivers ensure a safe and comfortable journey. Additionally, reputable rental companies ensure their vehicles undergo regular maintenance and inspections.
All and all, 
Royal limo services provide the best limo rental in Chicago. Celebrate your next birthday in style with a variety of car rentals in Chicago. In a Black Lexus SUV, Blacked out SUV, all black SUV, Black Porsche SUV, Experience luxury, sophistication, and unforgettable memories as you cruise through the city in a sleek and elegant vehicle. Contact Royal Limo now to make your celebration truly extraordinary.
FOR LATEST UPDATES AND OFFERS
SUBSCRIBE TO OUR NEWSLETTER
GOOGLE REVIEWS FROM GUESTS