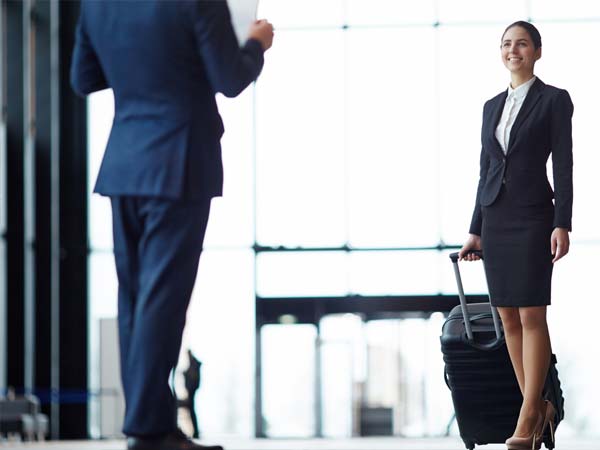 Royal Car Service's premier meet-and-greet airport limo service in Chicago will elevate your travel experience and ensure you arrive in luxury.
Introduction:
Considering comfort, convenience, and luxury when traveling is essential, as they can significantly enhance the overall experience. Imagine yourself stepping off a plane, exhausted after a long flight, to be greeted by a skilled chauffeur ready to convey you in a luxurious limousine. Royal Car Service is your only option if you require exceptional meet-and-greet airport limo service in Chicago. We are your reliable transport provider and partner of choice. Royal Car Service prioritizes dependability, comfort, and first-rate meet-and-greet limo service to O'Hare Airport to make your trip to and from the airport exceptional and memorable.
Enjoy Unparalleled Convenience with airport limo service in Chicago:
Royal Car Service's Chicago limo service airport makes traveling to or from Chicago's airports simpler and more convenient than ever before. Say goodbye to the inconveniences of navigating public transportation and waiting in limousine lines. Whether you're arriving at O'Hare International Airport or departing from Midway International Airport, our professional chauffeurs will assist you each step of the way. We prioritize your comfort and relaxation by providing luxurious vehicles with the most modern amenities.
Exquisite Luxury airport limo service Chicago:
Stepping into one of our meticulously maintained limousines will transport you to a world of luxury. Our fleet consists of various vehicles, including elegant sedans and spacious SUVs, to accommodate your specific travel needs. As you settle into the plush leather seating, surrounded by an elegant interior environment, you will experience the pinnacle of luxury and comfort. Enjoy complimentary refreshments as you navigate Chicago's streets effortlessly while exuding elegance and sophistication. Our vehicles have cutting-edge amenities and technologies, including Wi-Fi connectivity, entertainment systems, and climate control. This guarantees that your trip is not only luxurious but also enjoyable.
Professional Chauffeurs Are Your Best Option For Transportation
Royal Car Service recognizes the significance of having a professional and dependable chauffeur. Our chauffeurs are selected based on their exceptional driving abilities, extensive knowledge of Chicago's roadways, and commitment to providing the highest customer service. Take a seat, relax, and let our chauffeurs handle the driving as you prioritize your comfort and tranquility. They are committed to ensuring you arrive at your destination quickly, safely, and efficiently.
Superior Customer Service:
Our unwavering commitment to exceptional customer service sets us apart from the competition. When you make a reservation with Royal Car Service, our devoted staff immediately begins working assiduously to exceed your travel expectations. Our company offers around-the-clock customer service, so you can easily modify your reservation or seek assistance whenever convenient.
All and all,
Regarding Chicago Airport limo service, discerning travelers prefer the Royal Car Airport car service in Chicago. We offer an unmatched level of airport limo service in Chicago excellence. With our cars, highly trained chauffeurs, and unwavering commitment to customer fulfillment, we can provide an unmatched level of service. Why settle for the ordinary when you can experience the extraordinary? By choosing Royal Car Service for your upcoming trip to or from Chicago's airports, you will enjoy the height of luxury, comfort, and convenience. With Royal Car meet and greet airport limo service Chicago, you can experience the luxury of traveling like royalty and make a grand entrance.
FOR LATEST UPDATES AND OFFERS
SUBSCRIBE TO OUR NEWSLETTER
GOOGLE REVIEWS FROM GUESTS