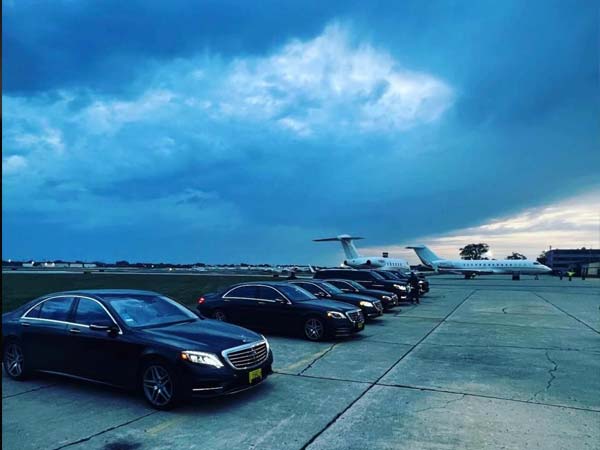 Experience the Arrival of Royalty: Your Unforgettable Trip with Private airport Chicago Limo Service
Introduction:
Convenience, luxury, and effectiveness are inextricably linked to travel. Whether you travel frequently or are about to embark on a voyage to remember, the quality of your airport transfer can significantly impact your experience. Enjoy the luxury and privacy of Royal Car Service's Private Airport Limo as you escape the hassle of airport traffic and overcrowded shuttles. From the moment you disembark, our custom-tailored limo experiences will make you feel like royalty. We service the chic city of Chicago and beyond with pride.
We are welcoming you to the Royal Way in Chicago!
Our airport private car service in Chicago will transport you in style when you arrive at one of Chicago's busiest airports and deplane. A professional chauffeur in a sophisticated uniform will anxiously await your arrival. They'll hold a sign bearing your name, so you'll readily recognise them. Permit us to manage the logistics, including securing your luggage and escorting you to your luxurious limousine.
Experience unprecedented levels of luxury and comfort.
Indulge in luxury with our extensive fleet of limousines. Our limousines are meticulously maintained and have plush leather seating, spacious interiors, and cutting-edge accoutrements. This combination of factors ensures that your journey will be smooth and delightful. Enjoy the privacy and comfort afforded to you, allowing you to unwind, catch up on work, or indulge in the complimentary beverages provided for your exclusive enjoyment.
Begin a customised journey that accommodates your specific preferences.
At Royal Car Service, we recognise and value each traveller's uniqueness and preferences. Whether you are travelling alone or with a group, our Private Airport Limo service offers a variety of options to accommodate your specific locations be it limo service for Orland park or anywhere you need to travel in Illinois we will always be there . Whether you're a solo traveller searching for a sleek sedan or a larger group needing a spacious SUV or limo bus, we offer a customised travel experience catered to your specific requirements.
Consider both time efficiency and dependability as essential factors.
We recognise the value of your time and the importance of being punctual. Our professional chauffeurs have extensive knowledge of the roads in and around Chicago, ensuring prompt arrivals and departures. You can rest assured that your experience with Royal Car Service will be effortless, enabling you to focus on what truly matters.
Private Jet Limousine Service: Unsurpassed
Our private jet limo in Chicago offers unmatched luxury and exclusivity, elevating opulence to extraordinary levels for those searching for the highest sophistication. Our team will ensure a seamless transition from your Private airport Chicago, including the arrangement of a limo for your transportation. The supplied bespoke service is ideal for discerning travelers, celebrities, and corporate executives who wish to enhance their travel experience.
Beyond Chicago Airport, Private Car Service Around the City
Even though Chicago is our home base, our Private Airport Limo service extends well beyond the city's boundaries. We are here to assist you when you arrive at O'Hare International Airport, Midway International Airport, or any other nearby airport. Our private vehicle service at the airport ensures a smooth and luxurious journey, regardless of your destination.
Conclusion:
The journey with Royal Car Service's Private Airport Limo is more than a simple conveyance; it is a journey in and of itself. Abandon mundane airport private car around Chicago and enter a realm of luxury, practicality, and personalized assistance. Utilize our exclusive Private Airport Limo service to make the most of every moment, whether arriving in Chicago or departing for a journey elsewhere. Allow us to provide you with a luxurious travel experience that will leave a lasting impression while you take a moment to relax.
FOR LATEST UPDATES AND OFFERS
SUBSCRIBE TO OUR NEWSLETTER
GOOGLE REVIEWS FROM GUESTS