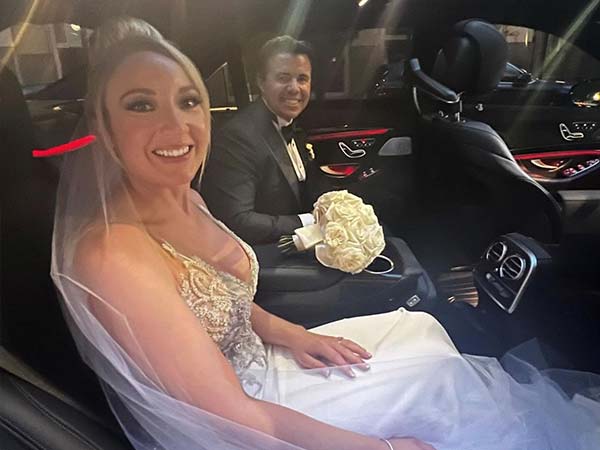 Royal Car Service's Special event limos are #1 in demand. Our limo Chicago service will transport you in luxury to your special event across a windy city.
When commemorating life's extraordinary occasions, nothing compares to the luxury and elegance of a Limo for special events. Suppose you are planning to attend a milestone birthday party, an opulent wedding, a high-profile gala, or any other special event in the magnificent city of Chicago. In that case, Royal Car Service is your best option. We are here to serve as your indispensable partner in creating lasting memories. Our Special event Chicago limo service is designed to enhance your special occasions by providing a luxurious and sophisticated arrival. We prioritize elegance, luxury, and comfort to ensure that your experience is genuinely grand.
Why should you choose our Special event limos?
Presenting Our Stunning Fleet of Special Event Chicago limo service!
Royal Car Service is highly delighted to offer a luxurious fleet of Special event limos that exemplify elegance and sophistication. Our selection includes a range of vehicles to accommodate a variety of preferences and requirements, from sleek and fashionable sedans to roomy and luxurious stretch limousines.
Our operators have received superior training.
The quality of your experience with our Chicago limo service is determined not only by the vehicle itself but also by the expertise and professionalism of our chauffeurs. In addition, Our team of drivers is meticulously selected and trained to ensure they consistently provide courteous, dependable, and punctual service. You can trust that our chauffeurs have extensive knowledge of Chicago's roads and traffic patterns. This ensures a safe and effortless journey to your special event.
The attention to detail is unparalleled.
At Royal Car Service, we recognize the uniqueness of each special occasion and tailor our services to satisfy your specific requirements. We endeavor to provide superior service by attending to every detail, from complimentary beverages to designing bespoke decorations. Our objective is to create an atmosphere that complements the significance of your special event.
Timing is of Special Events Limos is most important.
We understand the importance of punctuality on special occasions. We prioritize promptness at Royal Car Service, ensuring you will arrive at your destination with ample time to spare. Say goodbye to the arduous task of navigating through traffic and searching for parking spaces. Our skilled chauffeurs will handle all these duties, allowing you to appreciate your special day completely.
Celebrate your special occasion in the thriving centers of Chicago.
Milestone birthdays are genuine occasions to celebrate and cherish.
Celebrating a landmark birthday requires a memorable celebration. Our fleet of exclusive Special event limos represents the pinnacle of luxury and opulence. Your birthday celebration will reach new heights as you and your closest friends enjoy the VIP treatment and cruise the city in luxury.
Elegant Galas and Events:
A conveyance service that matches the occasion's prestige is essential when attending prestigious galas and events. Experience the sophistication and luxury of Royal Car Service's sophisticated limousines, ensuring that your entrance will leave a lasting impression on all attendees.
Conclusion:
You deserve nothing but the finest for your Chicago limo for special events. Our Special event Chicago limo service guarantees an exceptional understanding of elegance, luxury, and unmatched service. Let us enhance your celebration and take it to the next level, whether you're getting married, commemorating a significant milestone, or attending an opulent gala. Contact Royal Car Service immediately to experience luxury, refinement, and the creation of unforgettable memories.
FOR LATEST UPDATES AND OFFERS
SUBSCRIBE TO OUR NEWSLETTER
GOOGLE REVIEWS FROM GUESTS