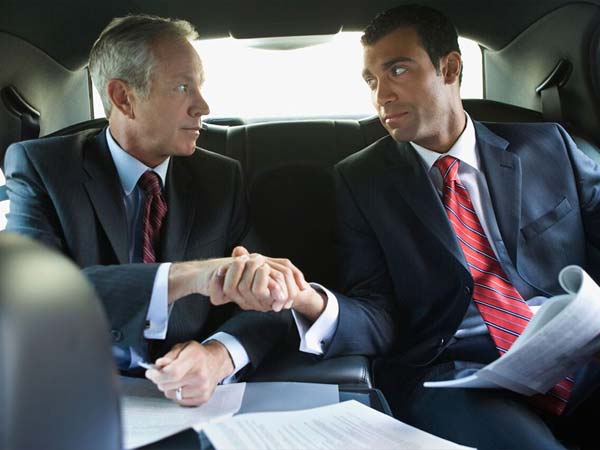 Arrive in luxurious Limousines in Chicago with Royal Limos corporate limo service in  Chicago.
Introduction:
In the business world, every detail matters when attempting to make an impression that lasts. From the instant you deplane at Chicago O'Hare International Airport to your business meetings and events in the city, your transportation decisions reflect your professionalism and attention to detail. Chicago's preeminent provider of corporate limo service Chicago is Royal Car Service. Royal Car Service provides a fleet of opulent vehicles and professional chauffeurs to meet your transportation requirements with sophistication, dependability, and unmatched elegance. We are dedicated to providing outstanding service.
Introducing Stress-Free Airport Transfers: Corporate limo services Chicago airport
When you arrive at Chicago O'Hare International Airport, your journey begins. Avoid the hassle of locating a taxi or sorting out public transportation by reserving a Corporate Limo in  Chicago with us. Our chauffeur awaits your arrival when you get off the plane. They will assist you with your luggage and lead you to your luxury vehicle. With Royal limo Car Service, you will enjoy the utmost relaxation on your journey. You can rest assured that you will arrive at your destination with the utmost luxury and comfort, leaving the tension of your next flight behind.
Professionalism and punctuality are crucial components of a superior corporate limousine service provider in Chicago.
Royal Car Service acknowledges the importance of punctuality in the business world. Our team of expert chauffeurs is committed to prioritizing your schedule ensuring you arrive on time for all your meetings and events. Our Corporate limo service in Chicago guarantees prompt and dependable service if you need transportation for a conference, corporate event, or client meeting in Chicago. Focus on your business while we manage the transportation logistics on your behalf.
Introducing the Luxurious Fleet: Corporate Limousine Chicago
At Royal Car Service, luxury travel is integral to the business experience. Because of this, our fleet consists of various scrupulously maintained, high-quality vehicles. We offer a variety of cars, ranging from elegant sedans to roomy SUVs, to meet your specific requirements. Experience the height of elegance and sophistication with our corporate limousine in Chicago. Enjoy a luxurious and comfortable voyage that exceeds your expectations. Impress your clients, coworkers, and business associates by arriving in an immaculate vehicle, demonstrating your commitment to excellence.
We tailor our services to the specific requirements of corporate clients.
Royal Car Service acknowledges that each business traveler has specific requirements. This is why we offer personalized services tailored to your particular needs. Whether you require transportation for a single executive or an entire team, our seasoned team will work closely with you to create the ideal transportation solution. Our corporate limousine Chicago service is intended to enhance your business experience by managing complex itineraries and providing seamless logistics.
Conclusion:
Service excellence and attention to detail are crucial factors that make a substantial difference in business travel. You can enhance your business's image and leave a lasting impression by utilizing Royal Car Service's Corporate limo service in Chicago. Our transportation services provide hassle-free airport transfers with punctual and competent drivers. We have a fleet of opulent vehicles and offer customized services to guarantee a smooth and elegant transportation experience. Choose Royal Car Service for all your business travel requirements and experience the convenience, comfort, and elegance our outstanding service provides. Experience the difference Royal Car Service makes in your business travel by reserving our Corporate limo service in Chicago today.
FOR LATEST UPDATES AND OFFERS
SUBSCRIBE TO OUR NEWSLETTER
GOOGLE REVIEWS FROM GUESTS