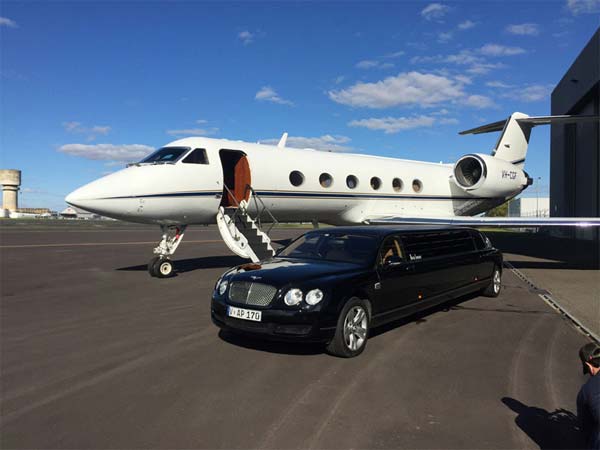 Every detail is significant when it comes to travel to the airport. Royal Limo Service will be your best option if you require exceptional Limo service to Ohare & Midway Airport. We revolutionize midway airport limo with our superior midway limo service. Whether you are a business traveler, tourist, or luxury enthusiast, our fleet of limousines at Midway airport will ensure a memorable arrival and departure.
Enjoy luxury and comfort while heading to Ohare or Midway airport in Limo.
Royal Car Service acknowledges the significance of ensuring your journey is as enjoyable as your destination. Our limo service to midway is meticulously maintained to ensure the highest comfort level, ensuring a smooth voyage from start to finish. Before your flight, enjoy the opulent comfort of sinking into plush leather seats and allowing yourself to decompress completely. Alternately, take time to reflect and savor the memories of your recent excursion while appreciating the ample space around you. Enjoy the opulent comfort of climate control and sophisticated sound systems as you navigate the city towards Midway Airport.
Professional Chauffeurs: Hospitality Masters Professional chauffeurs are masters of the hospitality arts.
Our chauffeurs are hospitality experts committed to providing an exceptional experience. They have extensive knowledge and experience in customer service and consistently demonstrate professionalism and politeness. Our chauffeurs are committed to providing superior service for your limo service to midway. In addition to assisting with your luggage, they prioritize your safety and expedite your journey. Their dedication to exceeding expectations will make your experience genuinely unforgettable. Take a moment to relax and allow our team of professionals to navigate you through the crowded streets so that you can focus on what truly matters.
Timeliness: The Importance of Being Prompt
We acknowledge the importance of punctuality in air travel. Royal Car Service eliminates the hassle of rushing to reach your flight. Our couriers receive extensive training in route planning, taking into account traffic patterns and real-time updates. This will ensure that you arrive at Midway Airport with plenty of time to spare.
 Flexibility: Tailored to Your Specifications:
Whether you are traveling alone, with a group, or require special accommodations, Royal Car Service provides various midway limo services to meet your particular requirements. Our diverse fleet includes sleek sedans, spacious SUVs, and exquisite stretch limousines to accommodate all tastes.
Today, reserve your midway airport limo.
Royal Car Service exceeds elegance and excellence in airport transportation, whether Midway or Ohare. Why settle for unprofessional rides when you can experience something extraordinary? Enjoy the comfort, elegance, and tranquility of our limo service to O'hare &  Midway Airport. To reserve a limousine with a chauffeur, contact us as soon as possible. We would be pleased to provide you with a royally luxurious experience.
Royal Car Service's extraordinary limo service to Midway & O'hare Airport represents the height of luxury and comfort.
Upon entering our meticulously maintained limousines, you will immediately understand why Royal Limo Service is the highest limousine rental company in Chicago. Make your trip to O'hare & Midway Airport with our genuinely luxurious limo in Chicago.
Book you Ride Now!
FOR LATEST UPDATES AND OFFERS
SUBSCRIBE TO OUR NEWSLETTER
GOOGLE REVIEWS FROM GUESTS